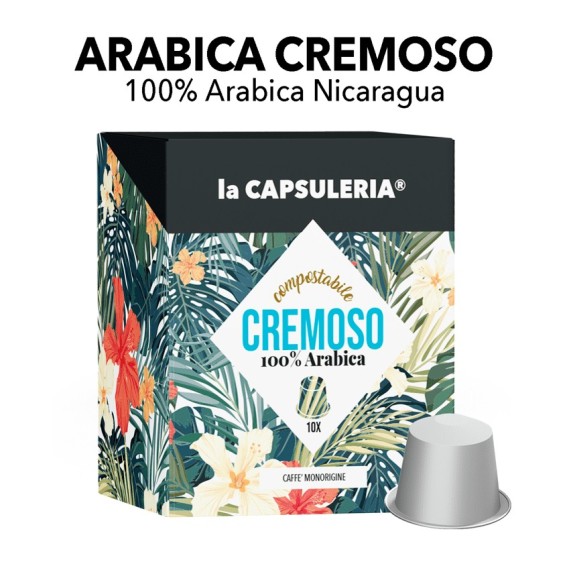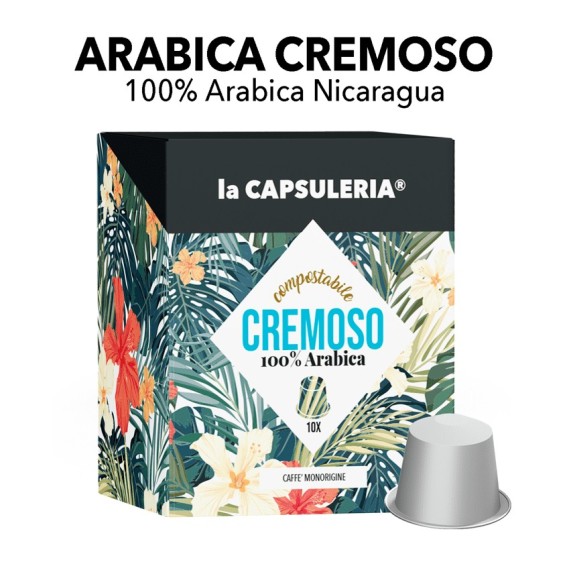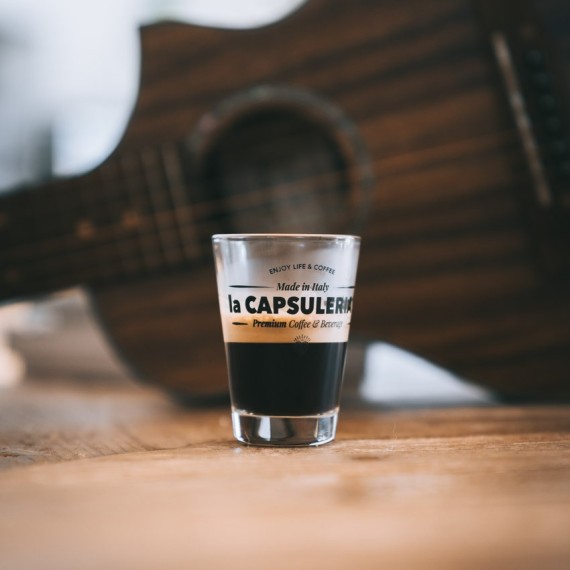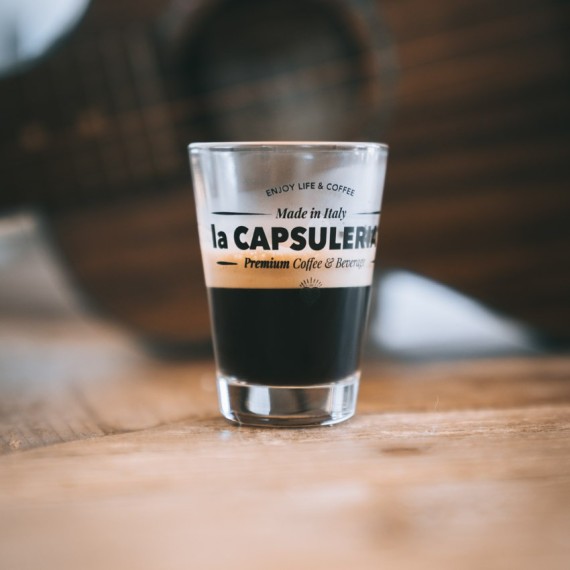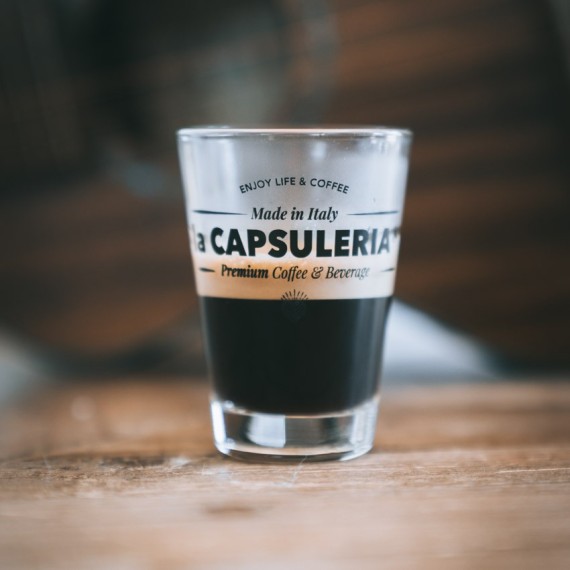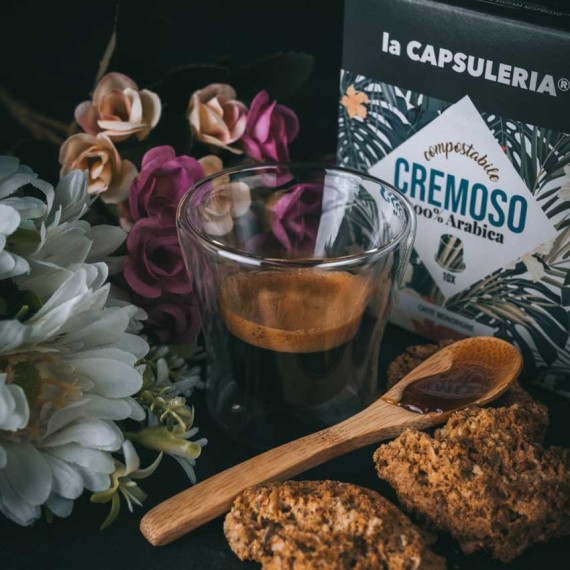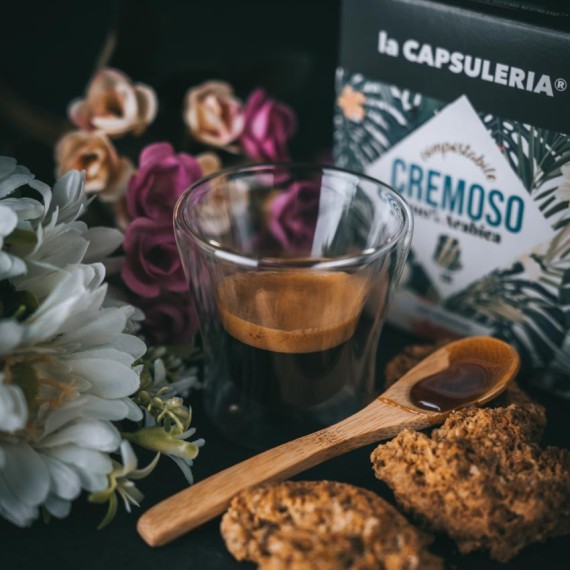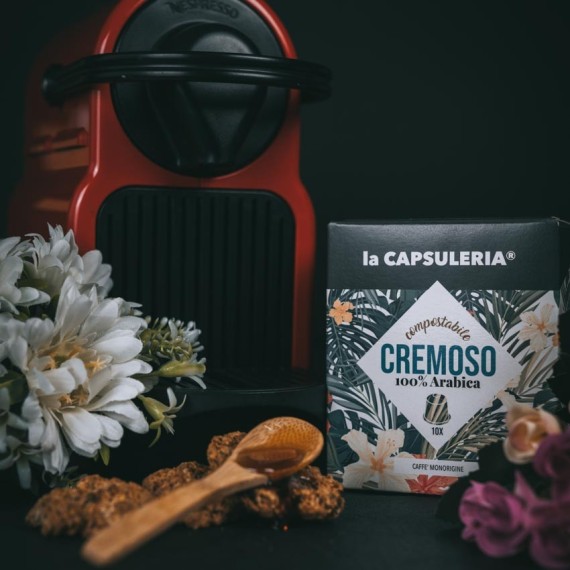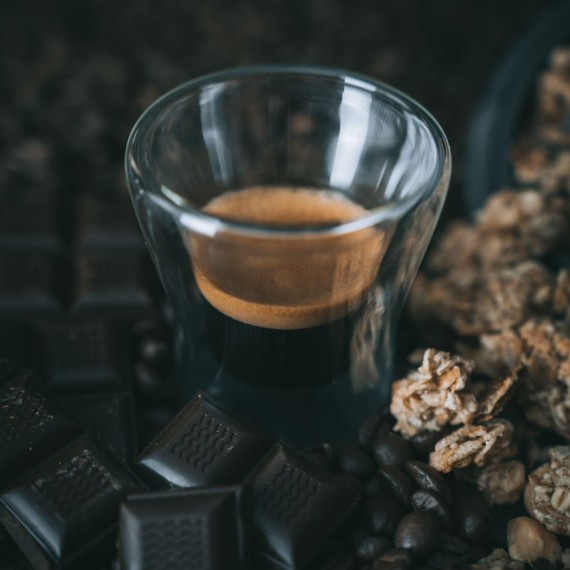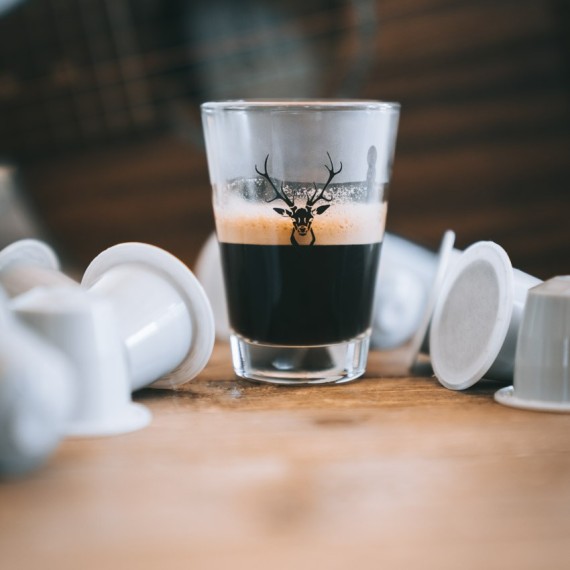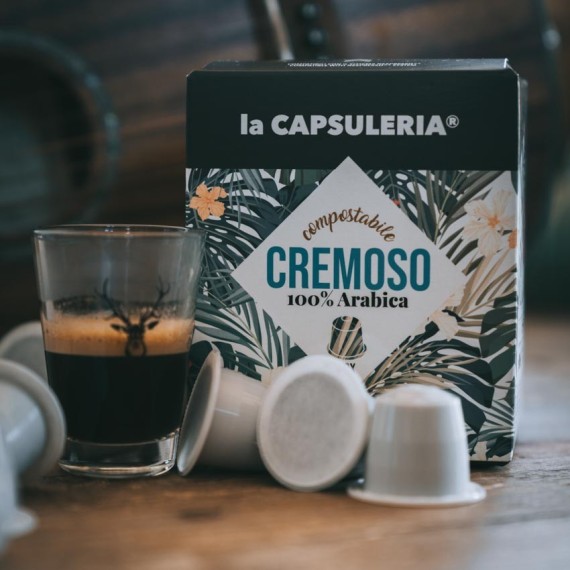 100% Arabica Creamy Coffee - Compostable Capsules compatible with Nespresso®*
100% Arabica single origin coffee from Nicaragua extraordinarily aromatic and fragrant. Blond toasting. Intensity 08
Compostable Capsules compatible with Nespresso brand La Capsuleria for all Nespresso Coffee Machines. Creamy 100% Arabica is an extraordinarily aromatic and fragrant 100% Arabica single origin coffee from Nicaragua. The soft and blond roasting gives this 100% Arabica sweet, fragrant and biscuit notes and a honey-colored cream. The fine grinding gives a velvety and soft body.
Additional information
Capsules packed in a protected atmosphere. This packaging allows to keep all the aromatic qualities of the content unaltered over time until the expiration date (See Flow Pack / Box)
Compatible capsules with all models of Nespresso® * Original machines on the market - Essenza DeLonghi and Krups - Mini Essenza DeLonghi and Krups - Inissia DeLonghi and Krups - Prodigio DeLonghi and Krups - Pixie DeLonghi and Krups - U DeLonghi and Krups - Citiz DeLonghi and Krups - Lattissima One DeLonghi and Krups - Gamma Lattissima DeLonghi and Krups - Expert DeLonghi and Krups
Via della Tecnica, 18, 36030 Sarcedo VI Via della Tecnica 18 36030 Sarcedo VI
Coffee capsules ready to use compatible with the Nespresso®* system
Blend of roasted and ground coffee in single-dose capsule. '' Raw material of EU / no EU origin '' (reg 775 2018 EU)
Store in a cool and dry place and to be consumed preferably by "see print on the package / box"
Data sheet:
packaging

Capsules packed in a protected atmosphere. This packaging allows to keep all the aromatic qualities of the content unaltered over time until the expiration date (See Flow Pack / Box)

compatibility

Compatible capsules with all models of Nespresso® * Original machines on the market - Essenza DeLonghi and Krups - Mini Essenza DeLonghi and Krups - Inissia DeLonghi and Krups - Prodigio DeLonghi and Krups - Pixie DeLonghi and Krups - U DeLonghi and Krups - Citiz DeLonghi and Krups - Lattissima One DeLonghi and Krups - Gamma Lattissima DeLonghi and Krups - Expert DeLonghi and Krups

production plant

Via della Tecnica, 18, 36030 Sarcedo VI
Via della Tecnica 18 36030 Sarcedo VI

product

Coffee capsules ready to use compatible with the Nespresso®* system

ingredients

Blend of roasted and ground coffee in single-dose capsule. '' Raw material of EU / no EU origin '' (reg 775 2018 EU)

storage info

Store in a cool and dry place and to be consumed preferably by "see print on the package / box"

net weight

5,3g per Capsule
Customers who bought this product also bought: