Best-selling capsules compatible with Nescafé Dolce Gusto
Capsules produced with Love in Italy for all Nescafé Dolce Gusto coffee machines.
Discover our selection of coffee, beverages, teas and herbal teas in capsules for your Dolce Gusto.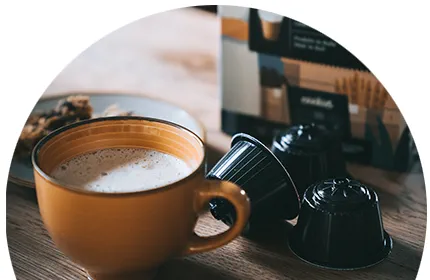 often bought together with these products:
Croissant and Coffee,
how can you say no?
Spreadable creams made in Italy
Crunchy Protein Bars Made in Italy
the perfect combination for breakfast and snack:
The perfect cup
for every occasion
We know that...
you have a sweet tooth
These are for
the nostalgics