Sweet chamomile flavored with Honey and Orange to be enjoyed in a large cup
Intensity
Thirst-quenching, sweet, satisfying taste drink
Quantity ml
120ml
Dispense the beverage until it fills a teacup to best enjoy it
Product Details
Sweet Chamomile Honey and Orange flavored for a restful sleep and to relax after a long tiring day. To be enjoyed in a large cup. The result is just like that of the infusion. Make an empty dispensing without capsule before inserting the Tea / Infusion capsule to wash the internal circuit of the machine and then with the utmost simplicity you can insert your Tea / Infusion capsule (press the Long Coffee button) obtaining a cup at least 120 ml
Packaging
Self-protected capsule that preserves all coffee and drink aromas to perfection
Waste disposal
Separate all components: Outer Box [Paper] - Capsule Casing [Plastic].
Compatibility
Caffitaly*/Cafissimo* compatible capsules, for all Caffitaly*/Cafissimo* Coffee Machine models - except Caffitaly Professional system and Caffitaly machines with Barcode Reading system (e.g. Luna Machine)
Perfect sweetness combined with this product
Product Additional Details
100% Made in Italy
Prodotto con amore e passione in Italia
Made with love and passion in Italy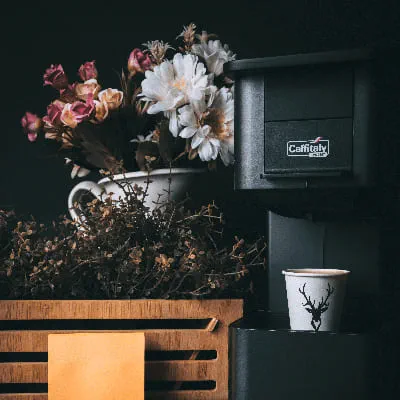 Perfect Capsules
Our Caffitaly* compatible capsules are the result of years of research, studies and laboratory tests. In fact, we guarantee 110% perfect compatibility with most Caffitaly* machine models on the market with the guarantee of a coffee that will always be intense, creamy, full-bodied and delicious to the palate.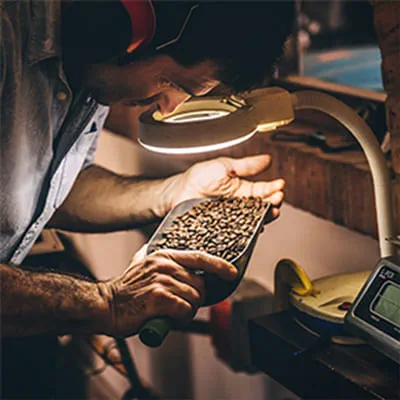 Love and Passion
Every single production of coffee, beverages, tea and herbal teas is carefully controlled in every aspect: starting with the cultivation of the bean, then on to transport, roasting, packaging and finally to the preparation of your order, which is always carried out with care and love by highly trained and qualified staff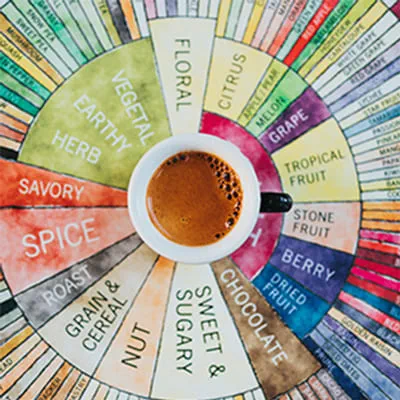 A magical journey
Creating a coffee blend is a magical journey that allows you to close your eyes and through the perception of aromas allows you to travel the world without ever having left. Our aim is that you too can take this fabulous magical journey around the world every time you drink a cup of La Capsuleria coffee
Additional information
Data sheet:
spiegazione intensità

Thirst-quenching, sweet, satisfying taste drink

erogazione

120ml

spiegazione erogazione

Dispense the beverage until it fills a teacup to best enjoy it

packaging

Self-protected capsule that preserves all coffee and drink aromas to perfection

smaltimento

Separate all components: Outer Box [Paper] - Capsule Casing [Plastic].

macchinecompatibili

Caffitaly*/Cafissimo* compatible capsules, for all Caffitaly*/Cafissimo* Coffee Machine models - except Caffitaly Professional system and Caffitaly machines with Barcode Reading system (e.g. Luna Machine)
Product Reviews / Q&A
Reviews (2)

All reviews (2)
Has image/video (0)
Excellent (2)
Good (0)
Medium (0)
Poor (0)
Terrible (0)

Latest
Oldest
High rating
Low rating
Helpful
Customers who bought this product also bought